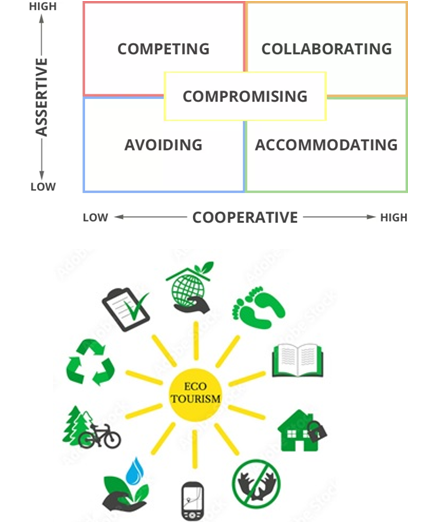 Public Outreach / Conflict Resolution
Every successful program must integrate public participation. It enables direct communication between individuals concerned with a project's development and its target recipient. Acceptance of a proposed design by the public is overly dependent on the advisor's ability to successfully express and positively address the concerns of constituents. We consider the main engineering challenges and worries expressed by the general public, solve those, and then attempt to clear up those doubts.
On the other hand, the supervision of ecotourism in native areas and habitats has the burden of assisting in the successful completion of economic progress, relying on a process that includes ideological management, logical public interaction, and internal capabilities; ecotourism; and multiple perspectives.
Productive projects might potentially be unusually extended and riskier due to public objections. People, however, frequently find themselves isolated from the planning phase. Opposing figures may resort to protest and class actions to establish their preferred perspective of their spaces because they are unsupportive of organizers and corporations.
We provide a variety of services, some of which are listed below:
Conflict Resolution/Project Management.
Environmental/Conservation Education & Training.
Ecotourism Planning & Management.